HERvelocity™
Helping women leaders go farther faster.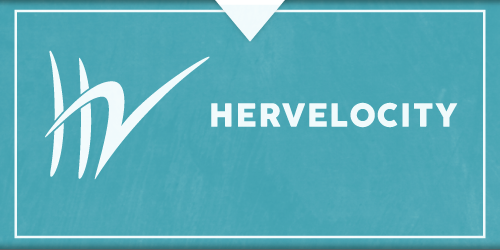 Women have the greatest natural potential for legendary leadership. Frequently, however, as a woman in a leadership role your potential is limited by a male-dominated structure that offers you two options. You can compromise your inner priorities to advance, or hold fast to your true self and be held back. Women are asked to lead from their unique gifts, and then dropped into an environment that expects them to act like everyone else. It has become too easy to imitate successful male leadership styles to fit in, but most women find this unfulfilling and unsustainable.
If you want be fulfilled and advance in your career –while remaining faithful to who you were created to be–there is another choice for you. You were made for this moment in history and you were given specific gifts, skills, and abilities to lead–there is a better way.  If you are a woman who wants to succeed beyond gender and be fully realized and fully integrated with herself, then consider HERvelocity™.
HERvelocity™ helps to accelerate your success by offering:
An in-depth assessment of your core values.
Better understanding of your unique blend of talents and skills.
Alignment of your top strengths with your deepest held desires.
A firm grasp of where you are in your leadership journey.
A clear vision of where you want to go.
An actionable plan for advancing to the next stage of your career.
We offer you an intentional discovery and development process that helps women leaders to integrate their internal priorities and strengths with their external environment. Women using HERvelocity™ find deep fulfillment in becoming their truest selves as leaders and as women. They've left behind the times where they have had to compromised by accepting false choices. They've become the fully realized leaders they were born to become a woman who holds fast to her internal priorities, while earning respect for her accomplishments and advancement in the workplace.
Get One-day Legendary Intensive and begin your new journey
Are you ready to take the next step?